Peaches & Cream
Sweet peaches and real dairy cream come together in one of our favorite Jackson Morgan flavors, Peaches & Cream. One of the best things about the South in the late spring and early summer is fresh, sweet peaches, and we just couldn't wait to bottle the taste! This flavor is all about relaxing with family, enjoying good company, soaking up the summer breeze, and taking time to appreciate the good things in life… bonus points if you sip it on a lazy front porch swing.
Jackson Morgan Peaches & Cream is a perfect blend of fruit, cream, and real Tennessee Whiskey for a taste that's sweet and rich with a little boozy bite. It's an all-star mixing champ, perfect for mixing into milkshakes, pouring over ice cream, baking into your favorite pies and breads, or simply sipping neat. We really love it frozen into pretty peach popsicles for a splashy summer treat! Add some fresh fruit and you've got a gourmet adult refresher that's ready to share.
Awards
Silver Packaging, 2015 San Francisco World Spirits Competition
Silver, 2015 International Wine and Spirits Competition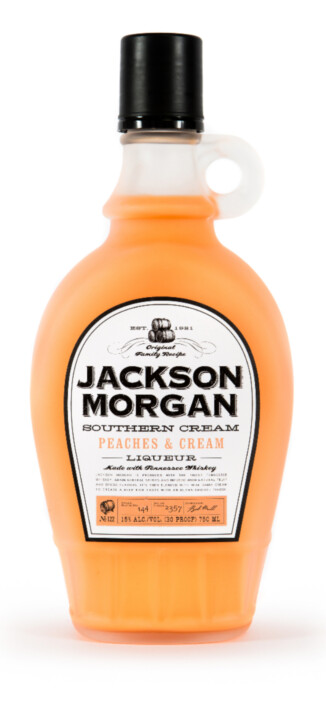 Our Favorite Peaches & Cream Recipes

Dip into The Sip, our lifestyle and entertaining blog featuring all things Southern Social.