Spiced Pumpkin Roll
All things fall
Chilly evenings, crisp breezes, and that first golden leaf might signal the beginning of fall, but nothing makes us want to break out the cozy flannel and head to the fire pit quite like the appearance of pumpkin flavored… well, everything. Our Spiced Pumpkin Roll Cream Liqueur is our special take on the season's flagship flavor. We've elevated the basic pumpkin spice vibe with a delicious toasty nutmeg and cinnamon-forward taste: a match made in heaven for smooth Tennessee Whiskey.
We love Spiced Pumpkin Roll from the kitchen to the tailgate and everywhere in between. Bake it into pies and cookies or mix it into scones and breads to please a crowd. Stir it into pancake or French Toast batter for a perfect autumn brunch treat, topped with warm maple syrup and roasted nuts. Our family loves creating our own concoctions with this can't-miss fall sipper: shake up a special martini, spice up a White Russian, or create your own "Boo"-zy fall drink for Halloween. Just make sure you save enough Spiced Pumpkin Roll for your coffee or tea to kick off the fall season right!
Flavor Profile
Cinnamon
Nutmeg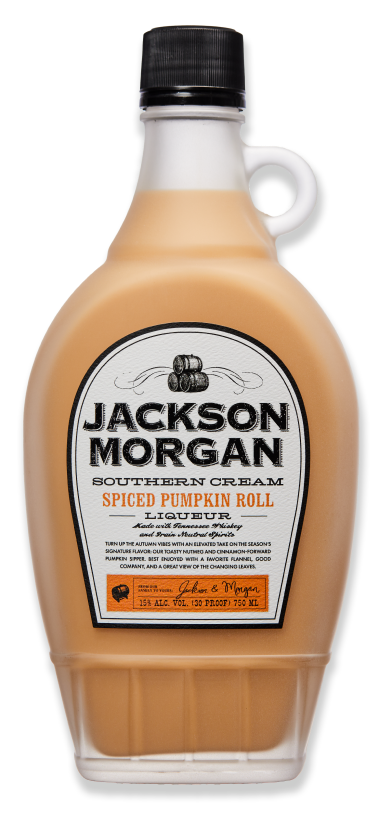 Our Favorite Spiced Pumpkin Roll Recipes

Dip into The Sip, our lifestyle and entertaining blog featuring all things Southern Social.