JM deLIGHT Salted Caramel
Sweet, Salty Delight
Of all the flavor profiles in the Jackson Morgan flavor family, Salted Caramel Cream Liqueur wins the popularity contest. Naturally, it was at the top of our list for a lower-calorie, lower-sugar version! This of-the-moment flavor is the perfect balance of rich caramel, real dairy cream, and Tennessee Whiskey with 25% fewer calories and sugar than our Classic version. In our opinion, JM deLIGHT Salted Caramel is a no-brainer when it comes to taste and drinkability; it's a spiked sipping version of your favorite ice cream. What could be better than that?
This cream liqueur makes about anything taste decadent, from fresh fruit and chocolate to iced coffee and milkshakes. Add it to your sundae, bake it into boozy cupcakes, mix it into icing for a cake, or perfect your own signature cocktail. JM deLIGHT Salted Caramel is a dream mixed into your summery treats or enjoyed on its own over ice.
Flavor Profile
Caramel
Salt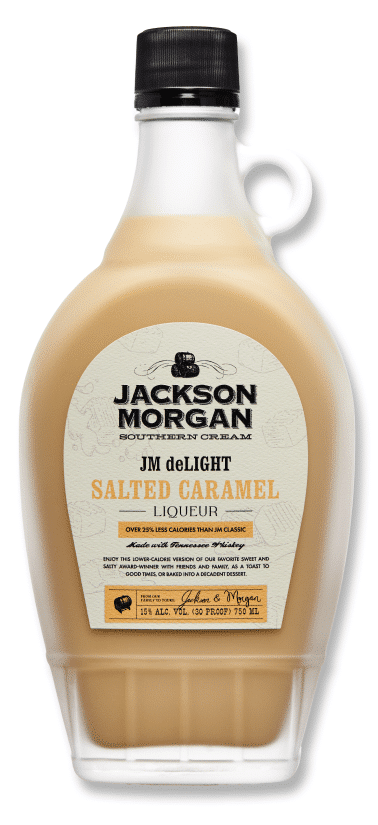 Our Favorite JM deLIGHT Salted Caramel Recipes

Dip into The Sip, our lifestyle and entertaining blog featuring all things Southern Social.