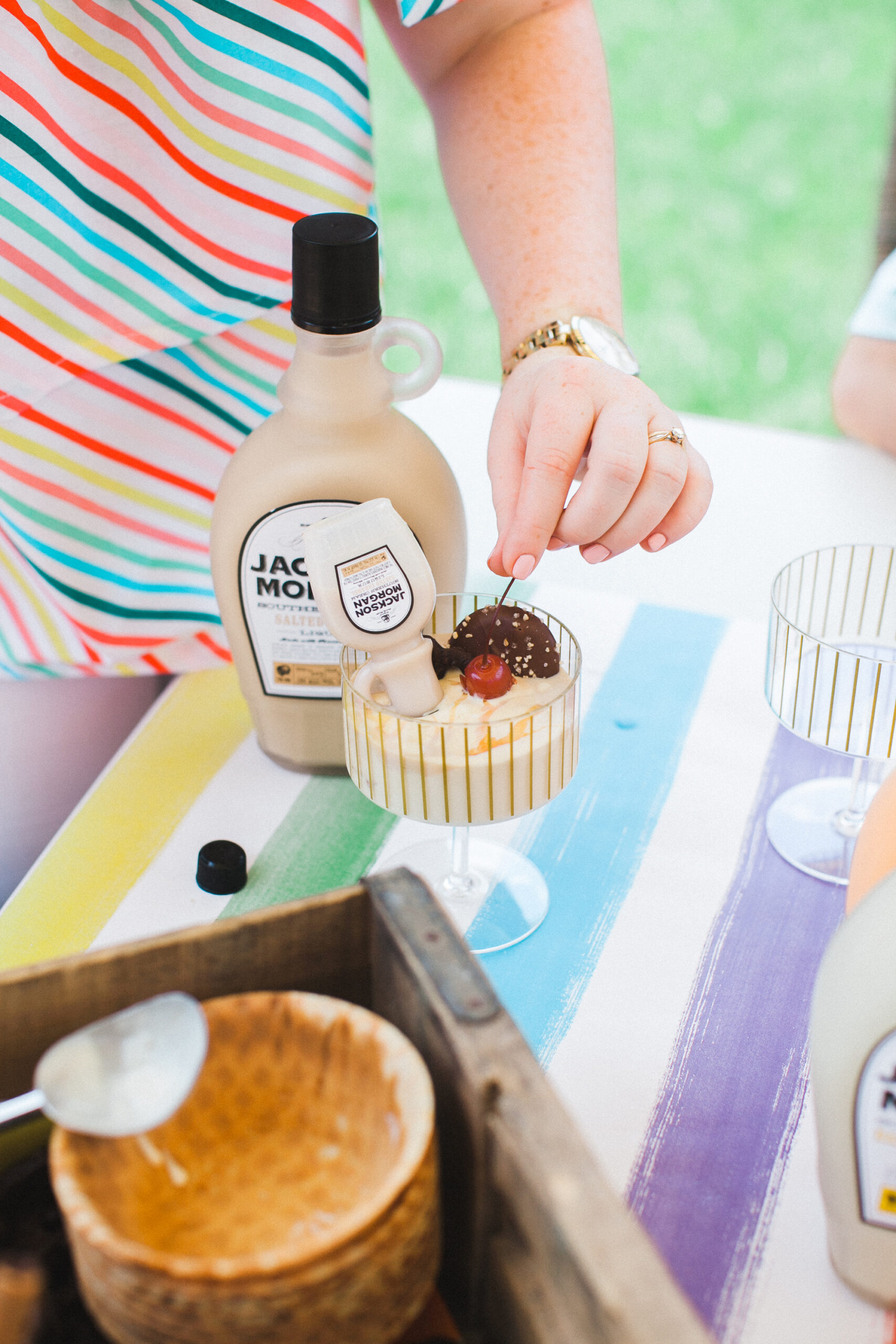 I went to college in Charleston, South Carolina, where many sweet shops sold pralines. I loved the smell of those delicious treats. This recipe from our ice cream tray post combines some of my favorite ingredients praline pecans and salted caramel.
Ingredients:
1 can Sweetened Condensed Milk
1 cup Jackson Morgan Southern Cream in Salted Caramel
1 cup Heavy Whipping Cream
1/2 cup Praline Pecans plus a few extra for garnish
1/2 cup Caramel Sauce plus extra for garnish
Sprinkle of Sea Salt Flakes
Directions:
Place the bowl of an electric kitchen mixer along with the whisk attachment in the freezer for 20 minutes while you gather your ingredients. In the mixer bowl, add heavy whipping cream and mix on medium-high speed until stiff peaks start to form about three minutes. Then add Jackson Morgan Southern Cream in salted caramel and whisk another minute.
Next, pour in sweetened condensed milk. Remove bowl from mixer and fold in praline pecans and caramel sauce. Add ice cream mixture to an airtight container and place in the freezer. After the ice cream has been in the freezer for a few hours and hardened, top with chopped praline pecans, a drizzle of caramel sauce, and a sprinkle of sea salt flakes and place back in the freezer overnight, optional.
Notes:
For the caramel sauce, you can make homemade or use store-bought for a shortcut. I found the praline pecans in the produce area where specialty nuts are stocked.
Please sip responsibly. All images Melissa Haithcock for Jackson Morgan Southern Cream.