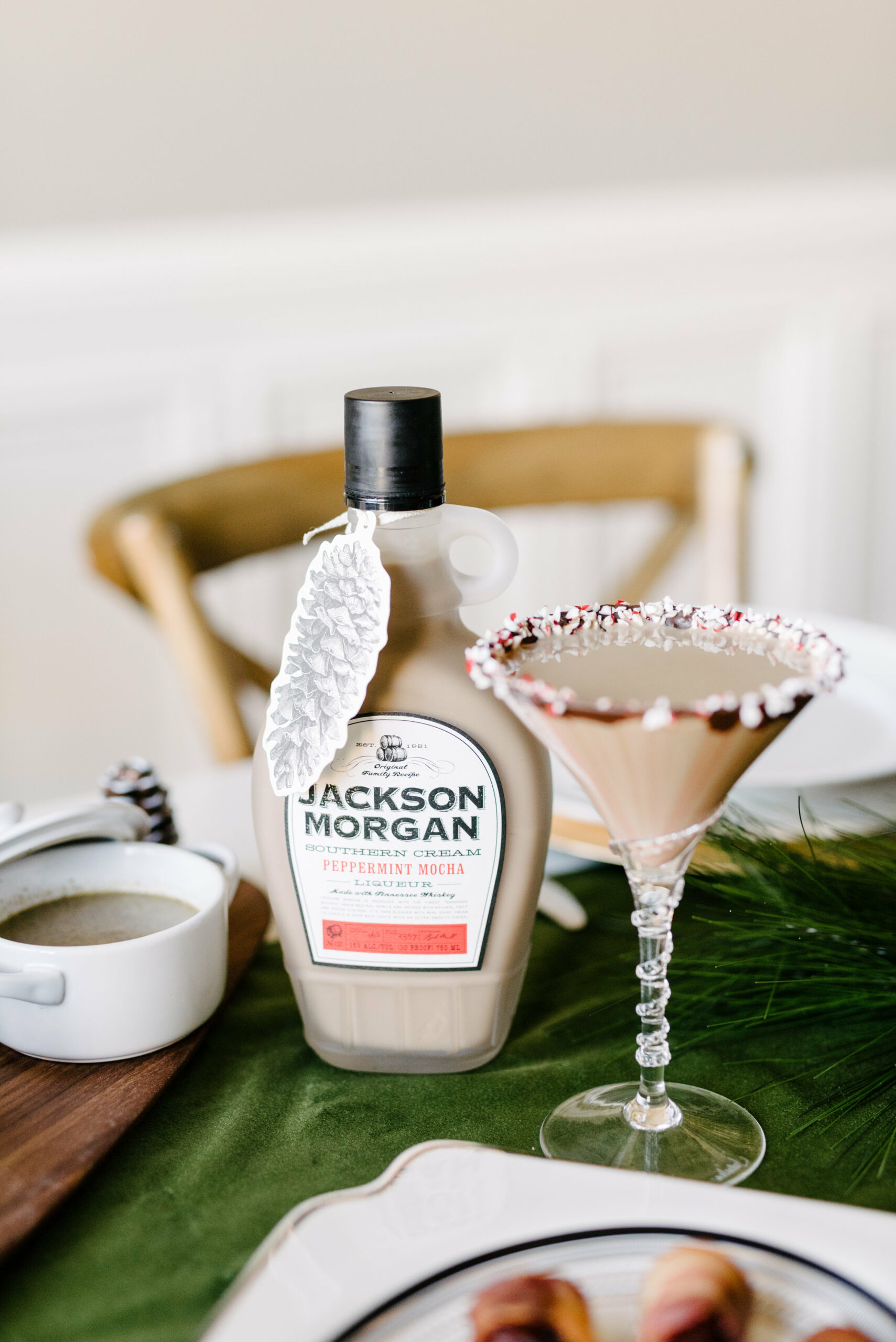 For our winter dinner party, we served decedent peppermint mocha martinis. I pre rimmed the martini glasses so that serving cocktails would be easy once guests arrived. This cocktail also makes a delicious dessert.
Ingredients:
1 1/2 oz Jackson Morgan Southern Cream in Peppermint Mocha
1/2 oz Whiskey
Chocolate Candy Melts, garnish
Crushed Peppermint Candies, garnish
Directions:
To garnish the glasses, place peppermint candies in a plastic bag and use a rolling pin to crush the candies. Once completely crushed, add to a bowl. Next, melt chocolate candy melts (or chocolate chips) in the microwave until smooth. Dip the glass in the melted chocolate, then in the crushed peppermint candies bowl. Press the candies into the melted chocolate. Place glasses in the refrigerator for an hour to allow the chocolate to set.
In a cocktail shaker with ice, combine Jackson Morgan peppermint mocha and whiskey. Shake well and strain in the rimmed martini glasses. Enjoy!
Cheers!
All Photos Christy Wilson Photography