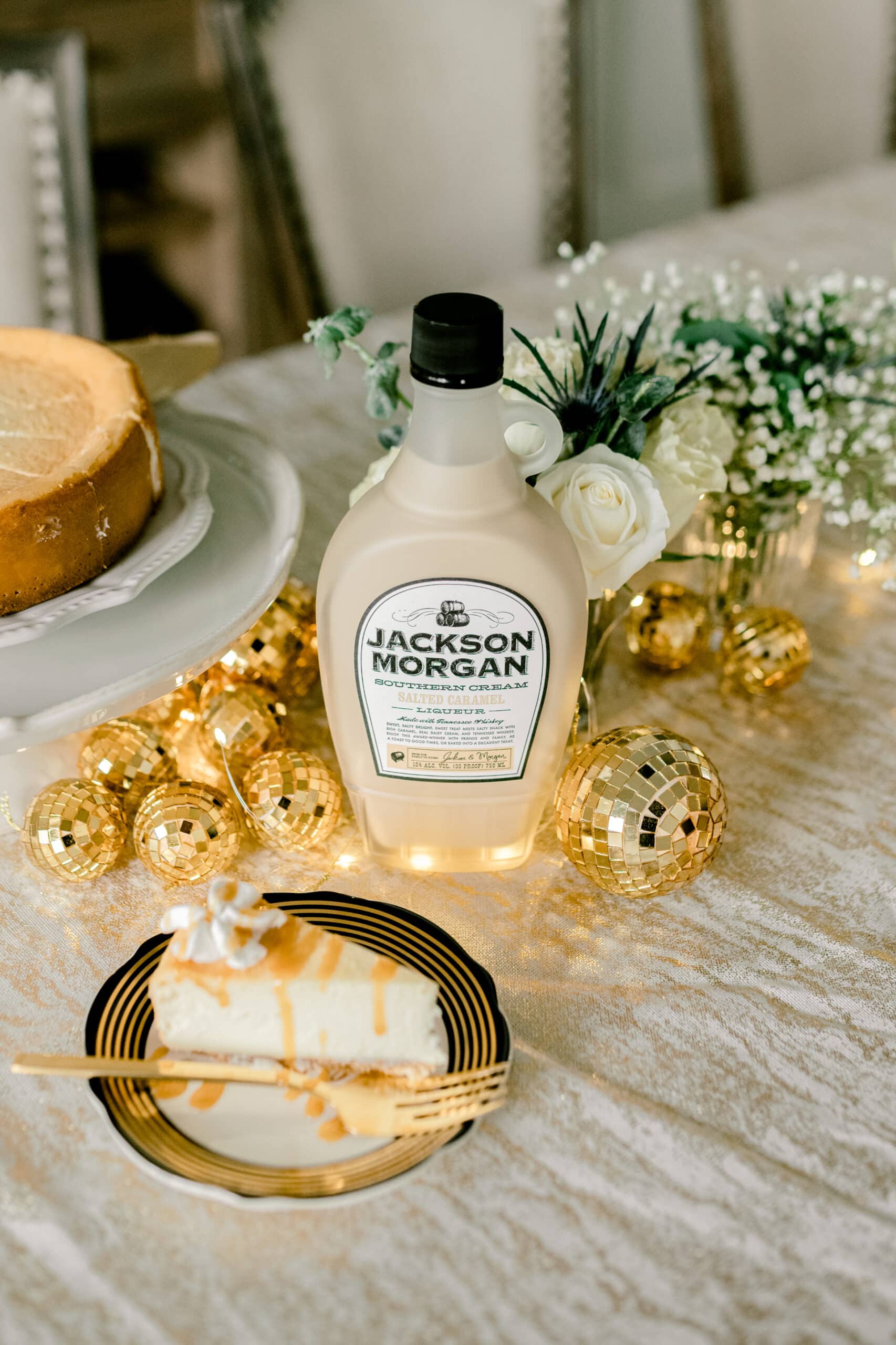 Pondering what to put together for the New Years Eve potluck? This quick and easy delicious dessert comes together in no time. Skip the sweat and tears in the kitchen and make this sweet dish with a store bought cheesecake. After all, the highlight is the homemade caramel sauce! Drizzled with boozy caramel sauce and whipped cream, no one will suspect the cake did not come from your kitchen. Tip: Store sold out or not a fan of cheesecake? Our boozy caramel sauce is an ice cream dream atop vanilla bean, praline pecan, or your personal favorite from the freezer section! 
Ingredients: 
Cheesecake (store bought or use your favorite recipe)
Whipped Cream, Garnish
Caramel Sauce:
1 Cup Sugar
6 Tablespoon Butter
¼ Cup Heavy Cream at Room Temperature
¼ Cup Jackson Morgan Southern Cream in Salted Caramel at Room Temperature
Directions: 
Purchase or make a plain cheesecake. To make the caramel sauce, heat sugar in a medium saucepan over medium heat. Stir constantly as the sugar melts, until it darkens to a caramel color. Remove from heat, add butter and stir until melted. Then add heavy cream and Jackson Morgan Southern Cream, a few tablespoons at a time until all is incorporated. Allow to cool at room temperature before drizzling over cheesecake. Garnish cheesecake with whipped cream. 
Salted Caramel
Whipped Orange Cream