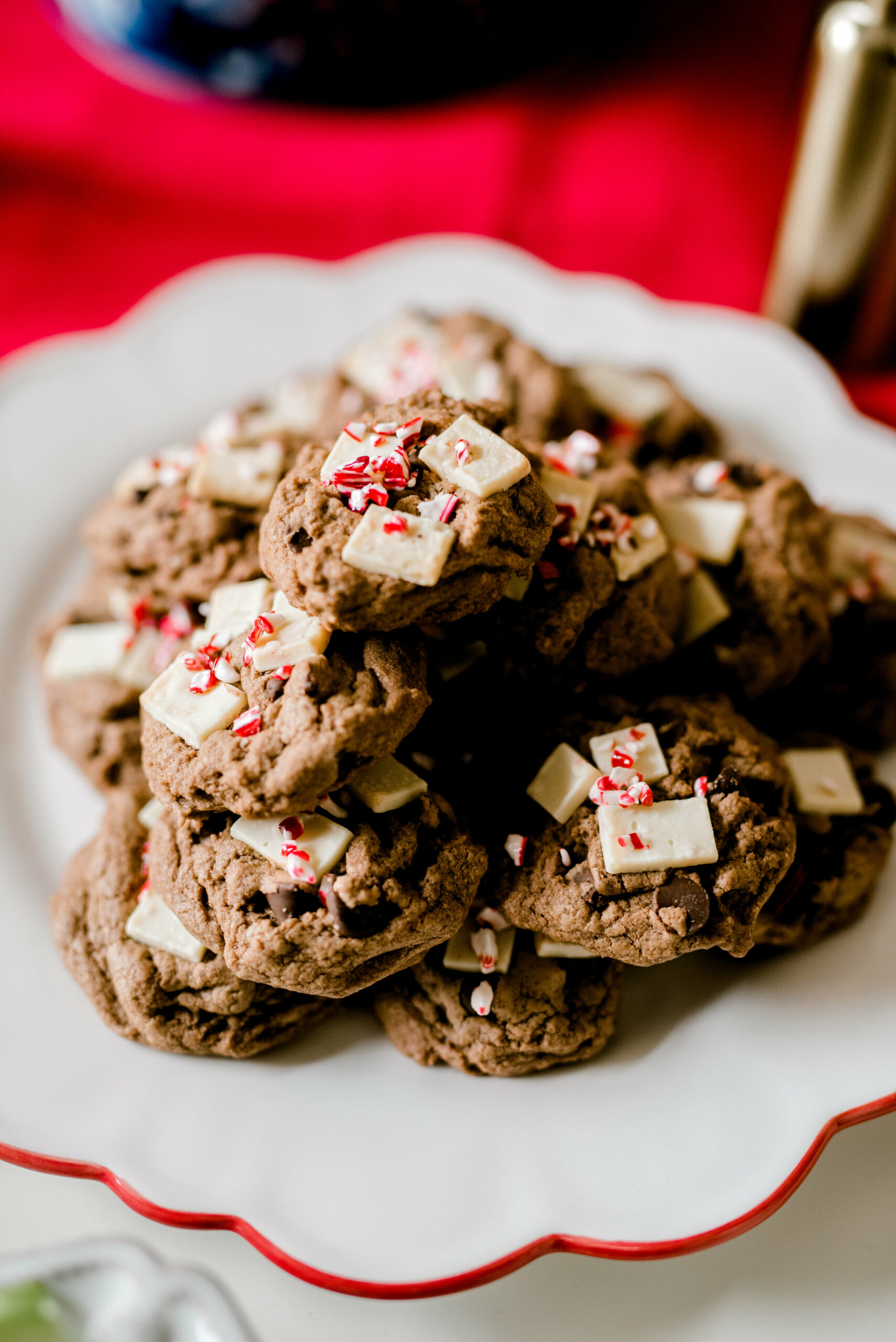 Transition the taste of this classic Christmas beverage from cup to cookie! The experience of the favorite festive flavor of peppermint mocha in made-from-scratch spiked cookie form will be something to be talked about for seasons to come. If this holiday cookie swap is to be one for the family history books, make sure your name is mentioned as the baker behind the best cookie.
Ingredients:
½ Cup Cocoa Powder
2 ¼ All Purpose Flour
1 Teaspoon Baking Powder
Sprinkle of Salt
1 Cup Butter, softened
1 ¾ Cup Granulated Sugar
2 Eggs, room temperature
2 Teaspoons Vanilla Extract
1 Tablespoon Jackson Morgan Southern Cream in Peppermint Mocha
1 Cup Chocolate Chunks
½ Cup White Chocolate Peppermint Bark Chunks (found in holiday baking area)
¼ Cup Crushed Candy Canes
Directions:
Preheat the oven to 375 degrees and prepare a baking sheet with parchment paper. In a large bowl, mix together the flour, cocoa, baking powder, and salt until well combined. Set aside.
In a stand mixer fitted with a flat attachment, cream together butter and sugar until smooth. Then add the eggs one at a time, scraping down the bowl after each addition. Add in vanilla and Jackson Morgan Southern Cream. Next, add in your dry ingredients slowly until well combined. Then fold in chocolate chips. Batter will be thick.
Spray a small cookie scoop with cookie spray and scoop balls on the parchment paper lined cookie sheet. Press the white chocolate chip peppermint bark chunks into the dough. Bake for 12-14 minutes.
Once cookies are removed from the oven, sprinkle with crushed candy canes. Enjoy!
All images Julie Hall for Jackson Morgan Southern Cream.