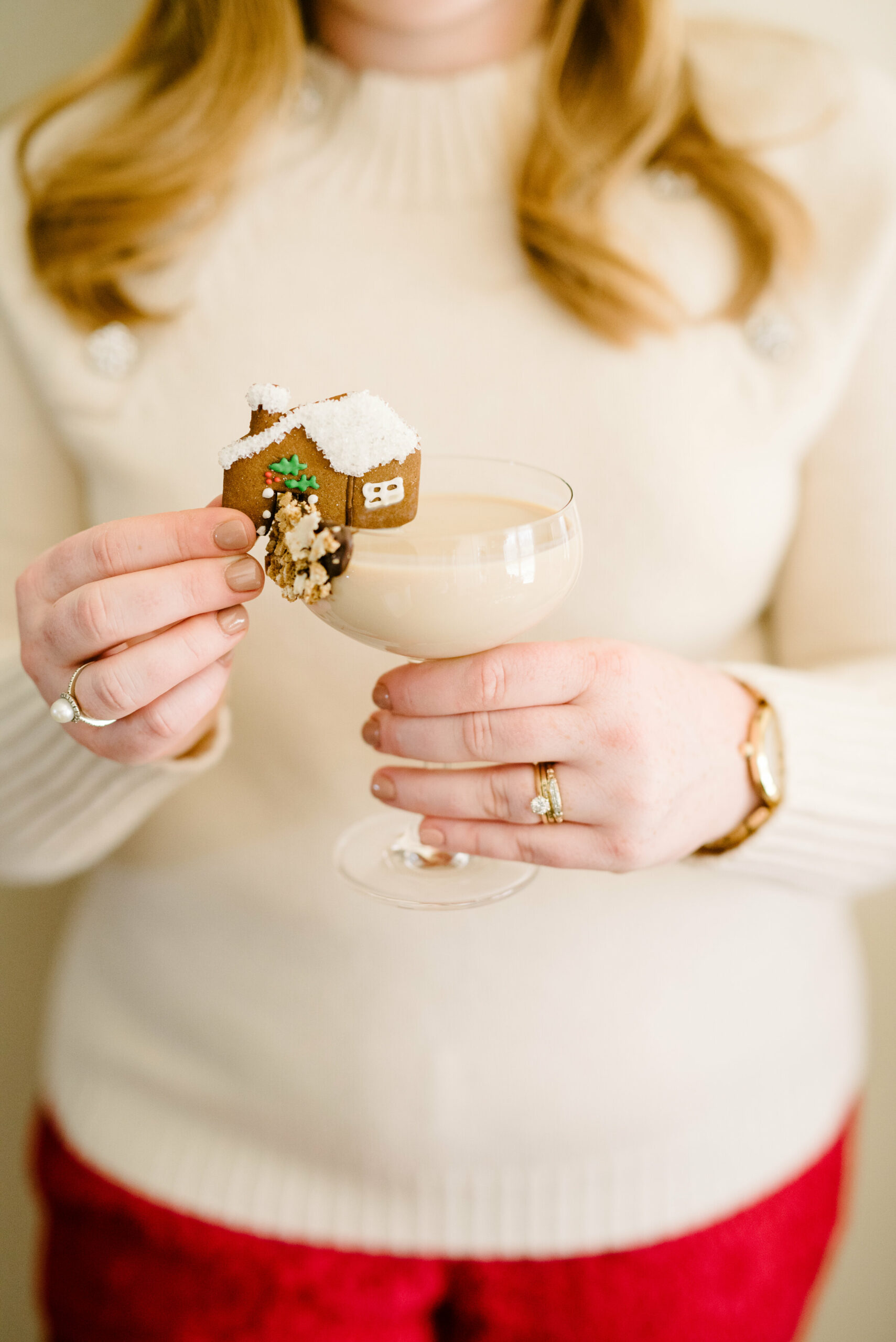 Write in a sweet new holiday beverage on the menu next to your traditional hot chocolate or spiced apple cider. Additional choices always up the cheer factor, and these festively fun mug toppers definitely encourage guests to feel merry and bright. Whether you are hosting a Gingerbread House Building Blowout, a Cookie Swap Soiree, or gathering a group of friends to watch a Christmas movie, expect this Gingerbread Martini to be on their wish list.
Ingredients:
2 Ounces Jackson Morgan Brown Sugar and Cinnamon
4 Ounces Gingerbread coffee creamer
2 Tablespoons Chocolate Candy Melts, melted
1 Tablespoon Gingerbread Cookie Crumbs
Garnish with mini gingerbread house mug topper (optional)
Directions:
Rim a martini glass with melted chocolate and roll in crushed gingerbread cookie crumbs. Allow to cool in the fridge for 30 minutes until hardened. Add ice to the rimmed glass. Combine Jackson Morgan Southern Cream and coffee creamer in a shaker. Shake well and then pour over ice. This holiday season, may you eat, drink, and be merry! Remember, Christmas calories don't count.
All images Christy Wilson Photography for Jackson Morgan Southern Cream.