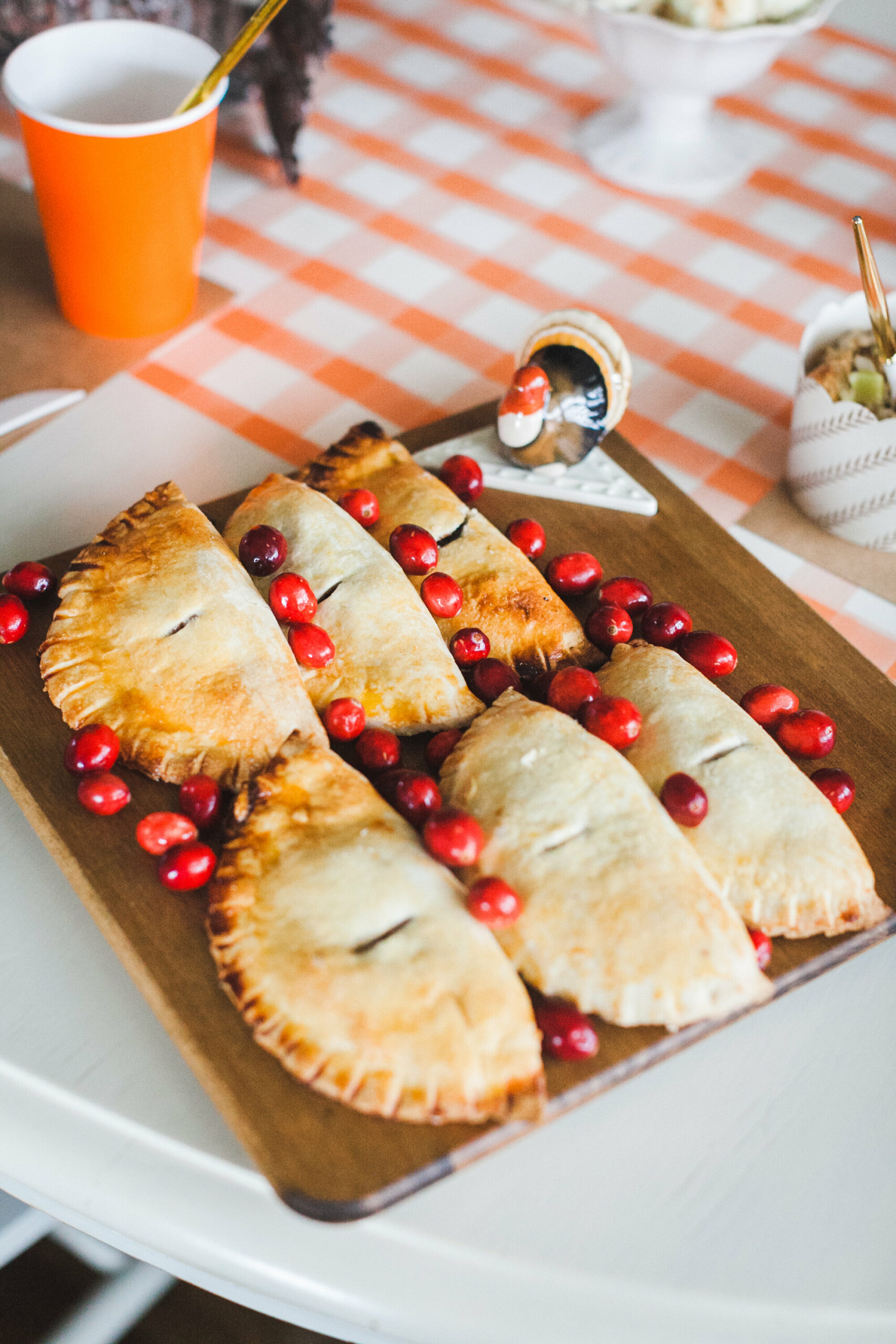 Leftovers get a mouthwatering makeover with these revamped recipes. Family favorite sides like stuffing can receive a reviving facelift when made into muffins. Even perhaps more lowkey leftovers get a second chance at the limelight with little effort. Cranberry sauce moves up the most-desirable list when prepared into hand pies, because isn't everything better when served inside a pie crust? Give these revamped recipes a try, you might be surprised at the warm reaction they receive!
Cranberry Hand Pies 
Ingredients
2 Premade Pie Crusts, or Homemade
Leftover Cranberry Sauce or Relish
Fresh Cranberries, Garnish
1 Large Egg
1 Tablespoon Milk
Granulated Sugar
Directions
Preheat the oven to 400 degrees. Prepare a cookie sheet with parchment paper. Using kitchen scissors, cut dough in circles to fit in a hand pie dough press. Then add a tablespoon or two of cranberry sauce or relish in the center and firmly press with a hand pie press until edges are crimped together. Then cut away any excess dough. Once pressed, remove from dough press and use kitchen scissors to cut two holes to allow for steam.
Create an egg wash by whisking together the egg with milk. Then brush the egg wash on the hand pies, sprinkle with sugar, and arrange on the cookie sheet. Bake for 15-20 minutes until the crust is golden brown. Garnish finished hand pies with raw cranberries if desired. Enjoy!
Stuffing Muffins
Ingredients
3 Cups Leftover Stuffing
5 Eggs
2 Tablespoons Heavy Cream
¼ Teaspoon Salt
¼ Teaspoon Pepper
Leftover Gravy, for the sauce
Directions
Preheat the oven to 375 degrees. Prepare a muffin tin with cupcake liners. Add the stuffing, eggs, salt, pepper, and heavy cream to a bowl and mix until combined. Evenly divide stuffing mixture into each cupcake liner until ¾ full. Bake for 25-30 minutes until lightly brown. Serve with leftover gravy for the sauce. Enjoy!
All images Melissa Haithcock for Jackson Morgan Southern Cream.