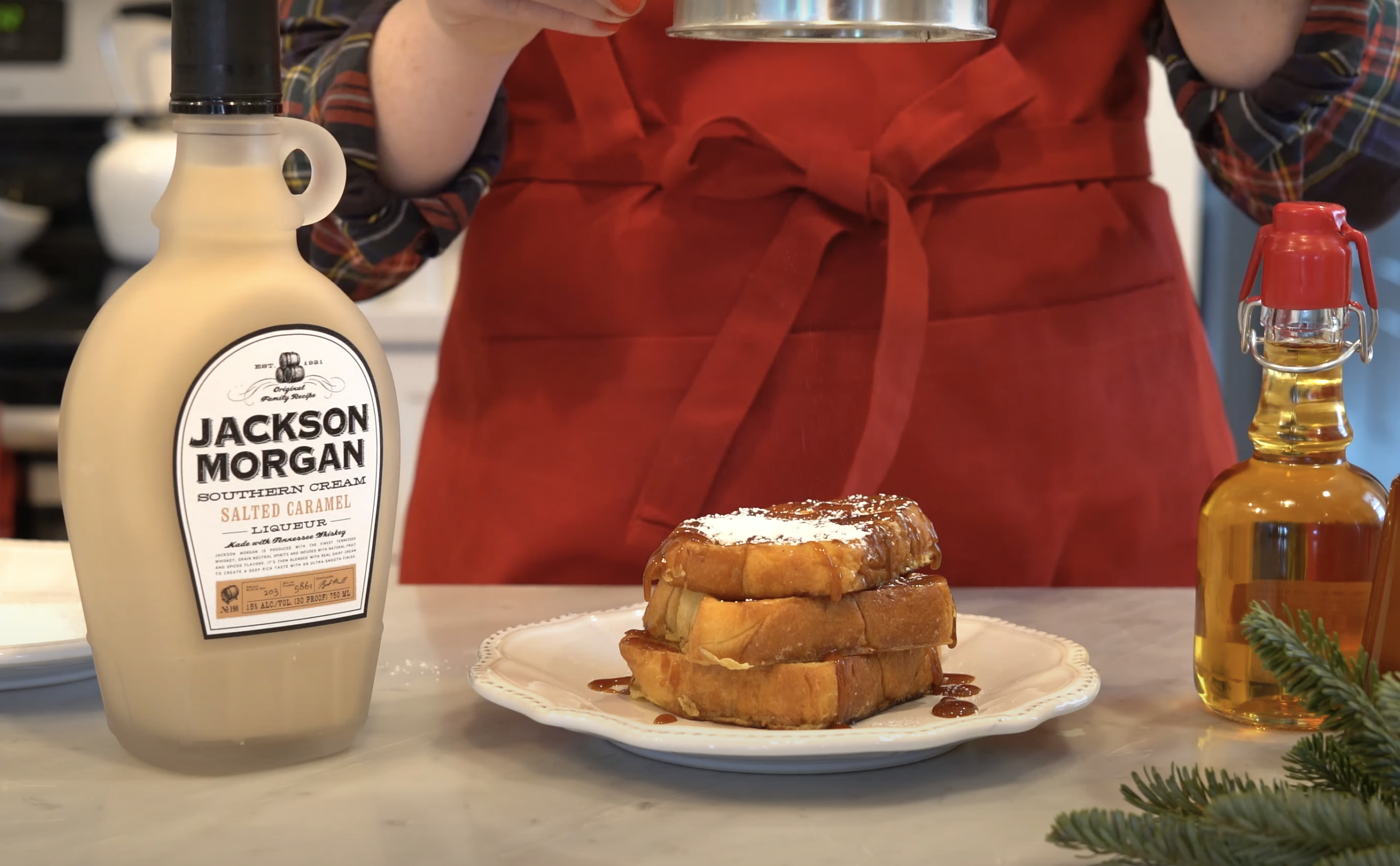 One of our most popular requests is boozy baking with our salted caramel cream. This salted caramel French toast is perfect for Christmas morning. This French toast tastes wonderful paired with coffee spiked with our salted caramel southern cream.
Ingredients:
Loaf of Brioche Bread
3 Eggs
1 Tablespoon Sugar
3/4 Cup Heavy Cream
1/4 Jackson Morgan Salted Caramel
1 Teaspoon Vanilla Extract
Pinch of Salt
4 Tablespoons Unsalted Butter
Caramel Sauce (for garnish)
Maple Syrup (for garnish)
Powdered Sugar (for garnish)
Directions:
1. Preheat the oven to 350 degrees. In a shallow dish. whisk eggs, sugar, heavy cream, Jackson Morgan salted caramel, vanilla extract, and salt, set aside. Cut brioche bread into half inch slices.
2. In a skillet, heat 2 tablespoons of butter on medium high heat until bubbly. Dip bread in the egg mixture, then add to the skillet until golden on each side. Continue until all pieces of bread have been cooked, you may need to add the remaining butter to keep the bread from sticking to the pan.
3. Add bread to a oven safe pan. Bake for 5 minutes.
4. To serve, drizzle with caramel sauce, maple syrup, and top with a sprinkle of powdered sugar.
Cheers!