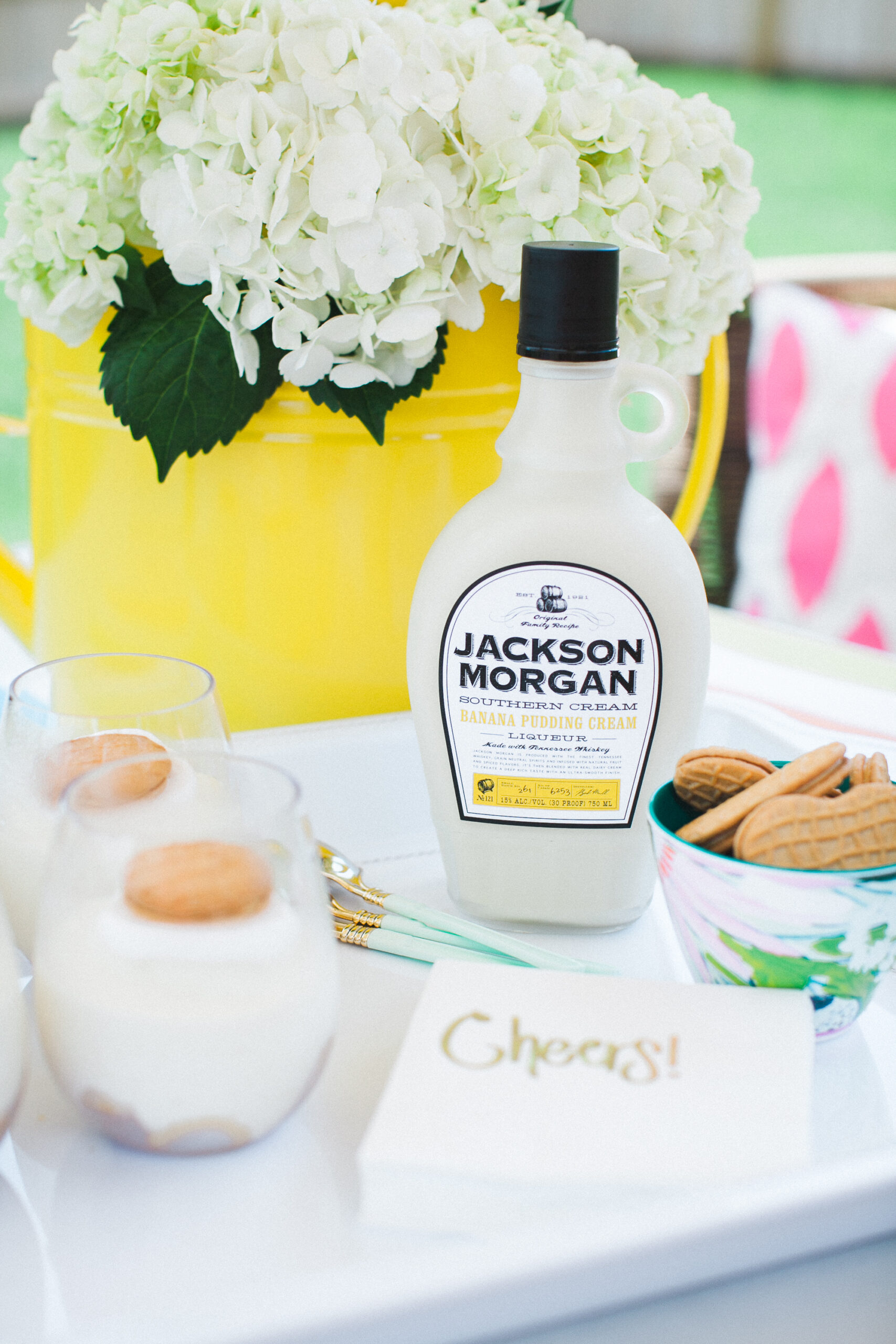 I recently when to a restaurant where they had peanut butter banana pudding on the dessert menu. After finishing dessert, I got to work recreating the recipe, but a boozy version with Jackson Morgan Southern Cream in banana pudding! I love this recipe because you can pre-make before guests arrive and it is easy to serve, all you need is a spoon.
Ingredients:
1 Package of Mini Peanut Butter Sandwich Cookies
4 Bananas
8 Ounces Whipped Cream Topping
1 Box of Instant Banana Pudding Mix
1/2 Cup Jackson Morgan Southern Cream in Banana Pudding, Cold
1 1/2 Cup Milk, Cold
Directions:
Gather all of your ingredients and four stemless, shatterproof wine glasses. Make the instant pudding first according to the instructions on the box, but substitute 1/2 cup of Jackson Morgan Southern Cream in banana pudding for the milk. Mix the remainder of the milk with the pudding mix until a pudding consistency forms. You can add more Jackson Morgan instead of milk if you prefer for it to be boozier. Slice the fresh bananas and set aside.
In each wine glass, layer mini peanut butter cookies, fresh bananas, banana pudding, and whipped cream topping. I used piping bags for the pudding and whipped cream topping for easier assembling. Make sure you go in this order so your peanut butter cookies will not be soggy, end with whipped cream topping. Serve immediately or keep in the fridge until guests arrive.
Cheers!
Please sip responsibly. All images Melissa Haithcock for Jackson Morgan Southern Cream.