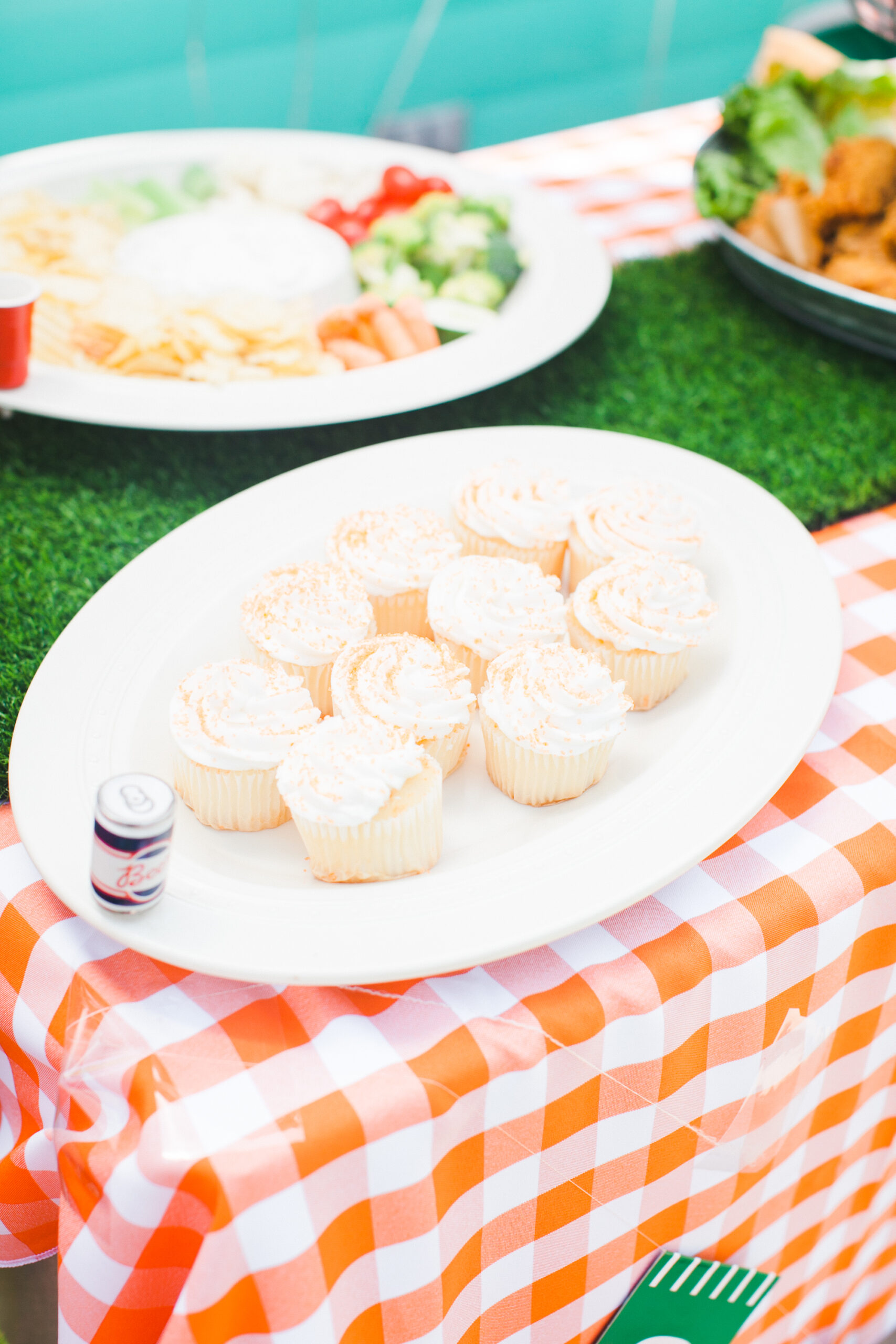 Even if you are not cheering for the Volunteers, these boozy orange cupcakes will more than satisfy the sweet tooth at your tailgate! Boasting a winning record, these treats do not disappoint. The recipe comes together so simply, no scouting or reviewing film required! In fact, more than likely you already have all the necessary ingredients on hand. Check out this power play of a recipe.
Ingredients:
1 Store-bought box of vanilla cake mix
1 Container of Favorite Vanilla Icing or homemade icing
1/2 Cup Jackson Morgan Southern Cream in Orange
1/2 Cup Water
Orange sprinkles (optional)
Directions:
Gather all of your ingredients per the recipe on the box. Make the cake mix according to the instructions on the box, but substitute 1/2 cup of Jackson Morgan Southern Cream in whipped orange cream and 1/2 cup water for 1 cup of water. (Base amount of JM/water on amount of water your box recipe calls for.) You can add more Jackson Morgan instead of milk if you prefer it to be boozier. Pour mix into a lined cupcake pan and bake according to instructions on the cake mix box. Once cupcakes have cooled, top with vanilla icing and orange sprinkles. Serve immediately or keep in the fridge until football fans arrive.
Please sip responsibly. All images Melissa Haithcock for Jackson Morgan Southern Cream. Special thanks to Flying Ham Rentals, The Flower Walls, Party Hat Paper Company, and Nora Fleming for partnering with us on this party.