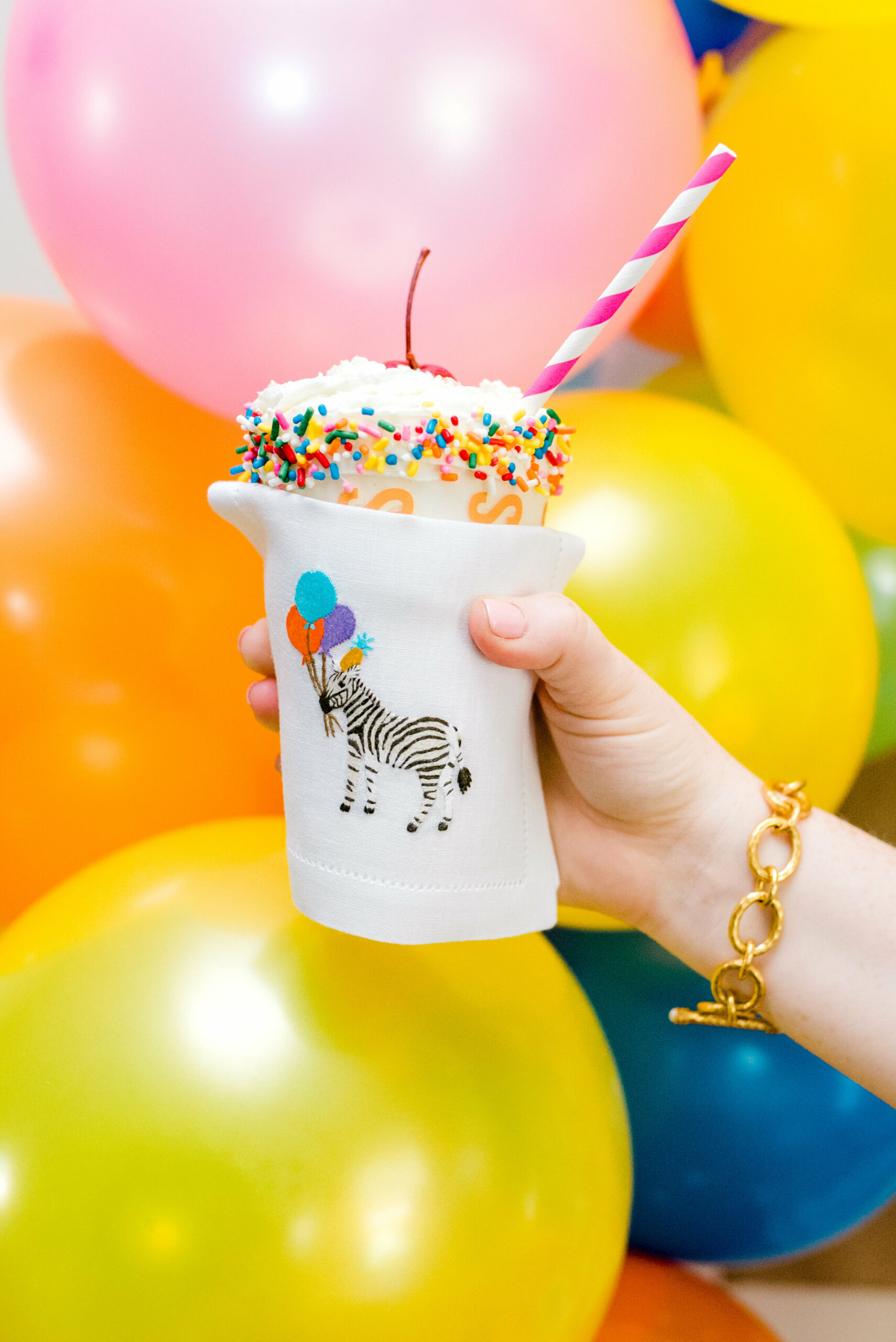 Featuring your favorite celebration staples, this all-in-one wonder is everything birthdays are made of served as a boozy shake! Take this chilled treat to the max with prime presentation. Sprinkle-rimmed glasses, fluffy clouds of whipped cream, cherries plopped on top, with a striped straw on the side makes this milkshake an irresistible celebration sensation.
Ingredients:
Sprinkle Rim:
Sprinkles
Vanilla Frosting
Milkshake:
2 Scoops Vanilla Ice Cream
1 Slice of Birthday Cake
1.5 Ounces Jackson Morgan Southern Cream in Banana Pudding
1 Ounce Milk
Whipped Cream, garnish
Directions:
First rim the glasses. Use vanilla frosting to rim the glass then dip into the sprinkles. Place glasses in the refrigerator to chill for 30 minutes and allow the sprinkles to set. To make the milkshake, blend the ice cream, Jackson Morgan, birthday cake, and milk in a blender until combined. Pour the milkshake into the sprinkle rimmed glasses, garnish with whipped cream, and enjoy.