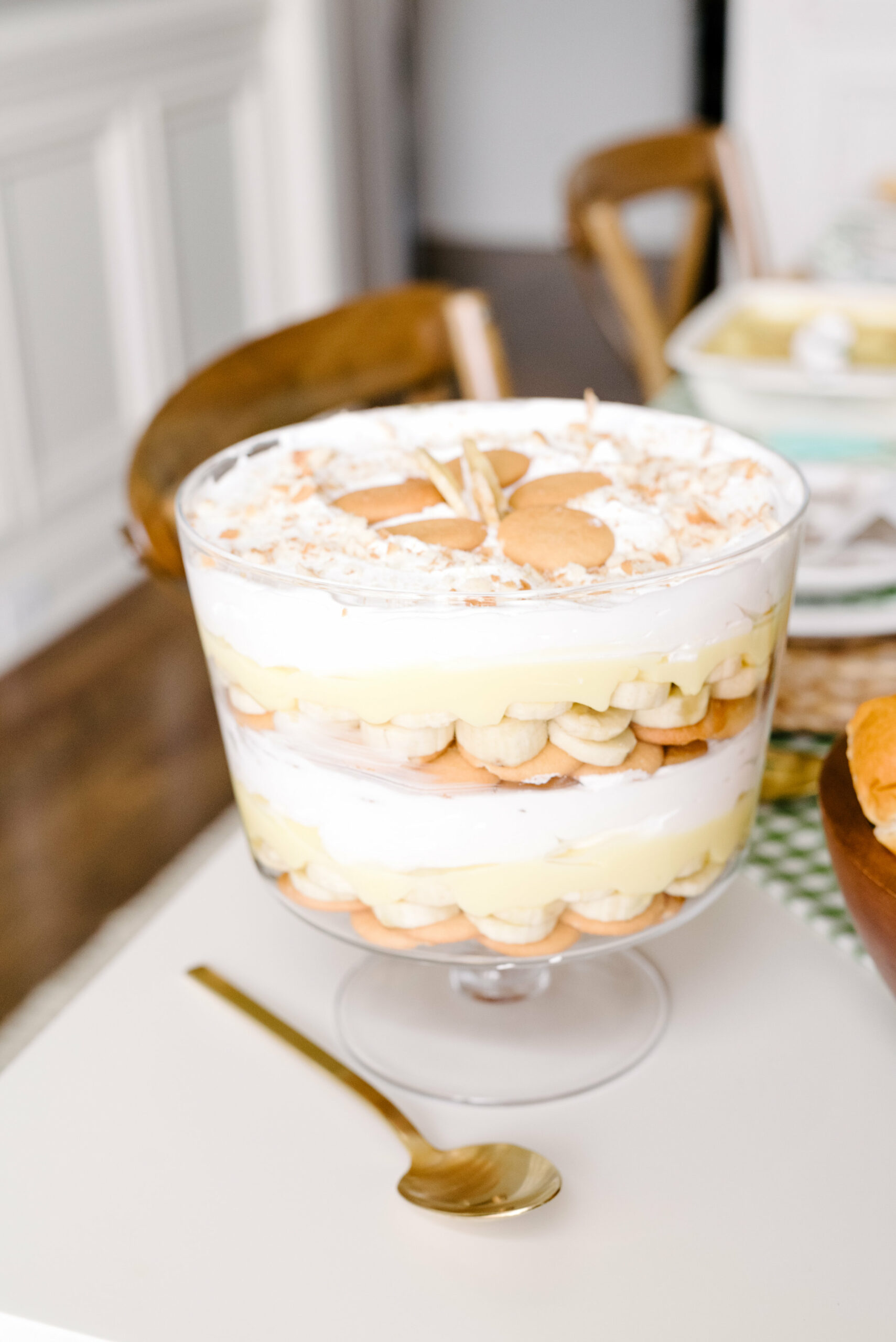 Banana pudding is a staple in the south. We serve it for birthdays, holidays, or just because. My mom came up with the idea for Jackson Morgan in the banana pudding flavor. They always say your mother is always right and she hit the nail on the head with this flavor. You can serve this dish many ways, but we preferred a layered dessert in a trifle dish growing up.
Ingredients:
1 Box of Vanilla Wafers
4 Bananas
8 Ounces Whipped Cream Topping
1 Box of Instant Banana Pudding Mix
1/2 Cup Jackson Morgan Southern Cream in Banana Pudding, Cold
1 1/2 Cup Milk, Cold
Dried Banana Chips, optional garnish
Directions:
Gather all of your ingredients and trifle dish. Make the instant pudding first according to the instructions on the box, but substitute 1/2 cup of Jackson Morgan Southern Cream in banana pudding for the milk. Mix the remainder of the milk with the pudding mix until a pudding consistency forms. You can add more Jackson Morgan instead of milk if you prefer for it to be boozier. Slice the fresh bananas and set aside.
In a trifle bowl, layer vanilla wafers, fresh bananas, banana pudding, and whipped cream topping. Make sure you go in this order so your vanilla wafers will not be soggy, end with whipped cream topping. Place four vanilla wafers in a sealed plastic bag and use a rolling pin to crumble the cookies. Sprinkle the crushed cookies over the whipped cream topping and place a few banana chips on top as a garnish. Serve immediately.
Cheers!
All images Christy Wilson Photography.