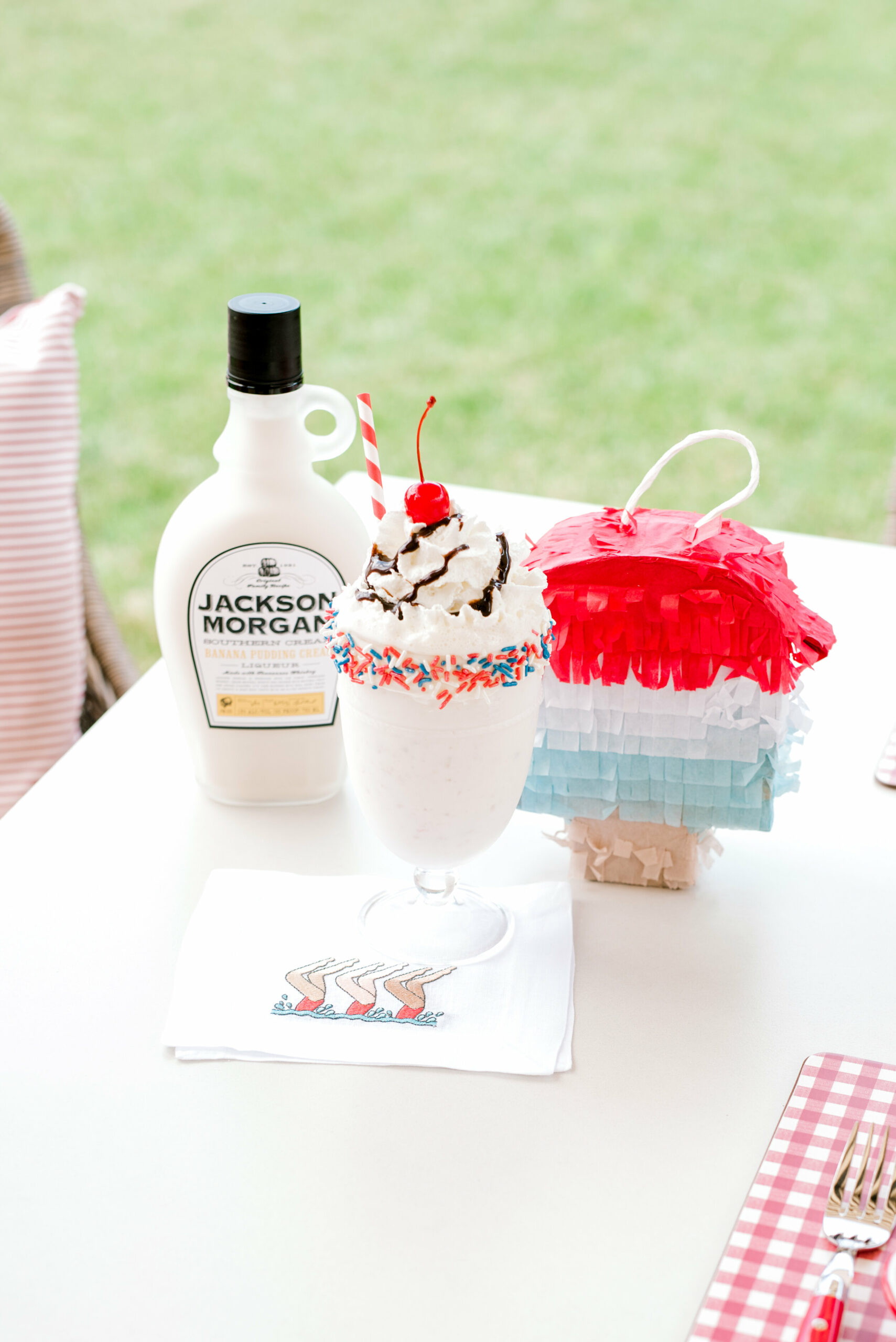 Enjoy our tasty take on a classic when a standard banana split becomes a (spiked!) mouthwatering milkshake. Already a delectable dessert in its original form, this vintage version receives an inviting upgrade when blended into a scrumptious shake. Swap the spoon for a straw and be sure to spike with Jackson Morgan Southern Cream.
Ingredients:
1 Cup Frozen Bananas
1 ½ Ounces Jackson Morgan Southern Cream in Banana Pudding
2-3 Scoops Vanilla Ice Cream
¼ Cup Milk
Vanilla Icing, Garnish
Sprinkles, Garnish
Chocolate Syrup, Garnish
Whipped Cream, Garnish
Cherry, Garnish
Directions:
Before making the milkshake, garnish the drink rim. Simply ice the edge of the glass in frosting and dip into red, white, and blue sprinkles. You may need to press the sprinkles into the glass to make sure they stick.
To make the milkshake, combine the frozen bananas, Jackson Morgan, milk and ice cream in a blender. Blend well until milkshake consistency. You may need to add more ice cream or milk depending on the consistency you prefer. Top with whipped cream, chocolate syrup and a cherry for garnish. Enjoy!