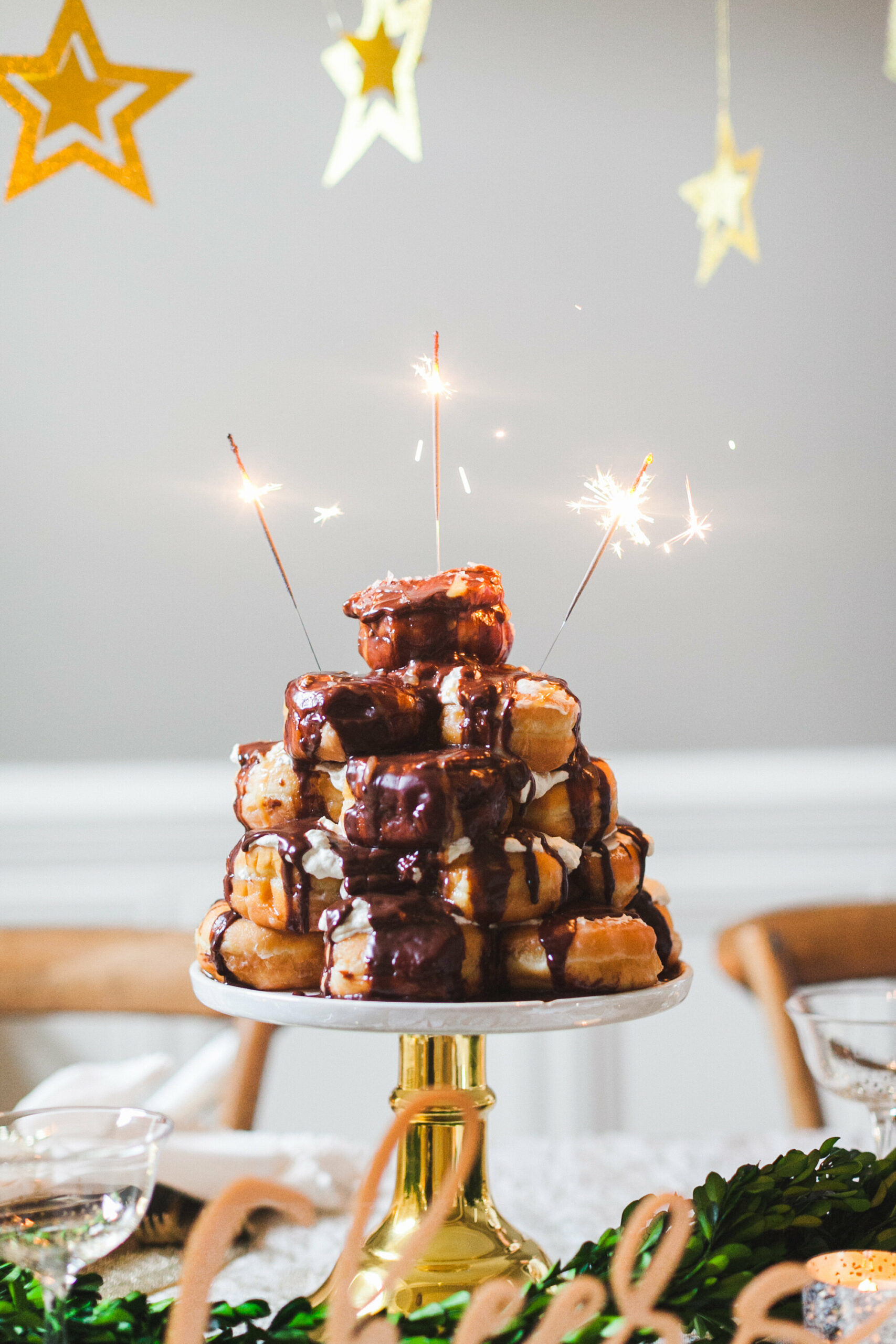 Wondering what to serve alongside the day drinks at your New Years Brunch? Our family delights in a DIY donut cake with booze-infused whipped cream. It is a flawless combination of salty-sweet and pairs perfectly with the mid morning Jackson Morgan Southern Cream brunch cocktails. The green smoothies and veggie omelets can wait one more day. Savor the moment with family and friends this New Year!
Ingredients:
2 Dozen Glazed Donuts
2 Cups Heavy Cream
2 Tablespoons Powdered Sugar
2 Tablespoons Jackson Morgan Southern Cream in salted caramel
Chocolate Fudge Sauce, store bought or homemade
Caramel Sauce, store bought or homemade
Sprinkle of Flaky Salt
Directions:
To make the boozy salted caramel infused whipped cream, take a stand mixer and put the metal bowl and whisk attachment in the fridge for 30 minutes. Once chilled, add heavy cream, Jackson Morgan Southern Cream, and powdered sugar to the bowl. Beat over medium speed until whipped cream consistency forms.
Assemble the donut cake by placing a layer of donuts then spreading whipped cream on top. Then add the next layer of donuts, and so on until you have a tower of donuts. Use the whipped cream as a frosting to stack each layer.
After assembling the cake, drizzle with chocolate fudge sauce, caramel sauce, and a sprinkle of salt. Enjoy immediately.
Cheers!
All images Melissa Haithcock for Jackson Morgan Southern Cream.
Salted Caramel
Whipped Orange Cream