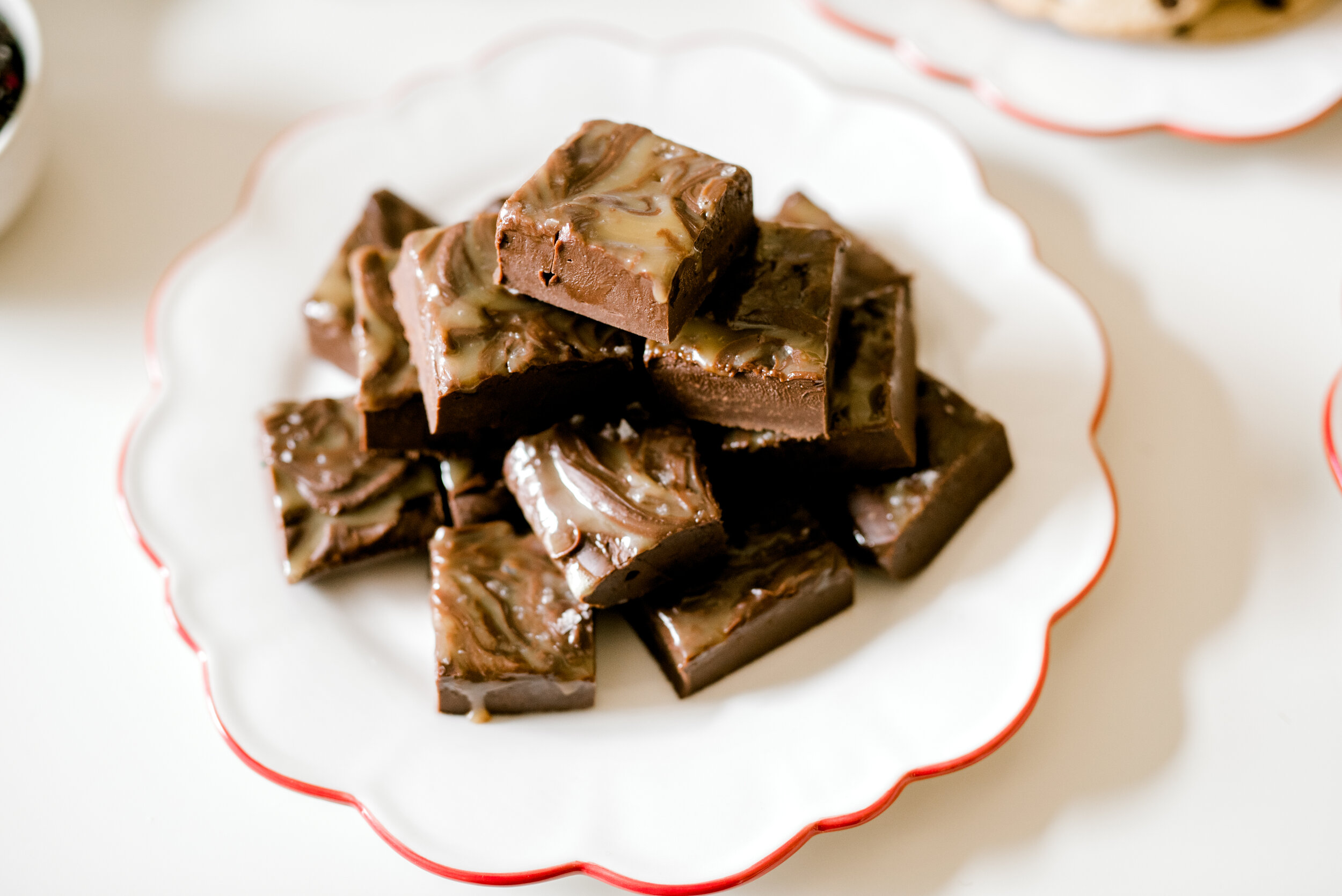 When considering what to serve or bring to a cookie swap, remember that nothing says the sweets that are swapped have to be cookies! I have never had party participants turn away my homemade squares of salted caramel fudge. Perhaps it is the boozy bonus of Jackson Morgan Southern Cream in salted caramel that causes cookie enthusiasts to turn a blind eye to the fact that it is fudge… The judge calls this fudge – fair game!
Ingredients
1 Can Sweetened Condensed Milk
16 Ounces Semi-Sweet Chocolate Chips
4 Tablespoons Butter
1 Tablespoon Jackson Morgan Southern Cream in Salted Caramel
2 Teaspoons Vanilla Extract
¼ Cup Salted Caramel Sauce
Sea Salt Flakes, garnish
Directions
Prepare an 8 inch square pan by spraying with cooking spray and lining with parchment paper with the paper extending over the sides to allow for easy removal. Then spray the parchment paper with cooking spray.
Over low heat in a small saucepan, add sweetened condensed milk, chocolate chips, butter, Jackson Morgan Southern Cream, and vanilla. Stir constantly until the chocolate chips are melted and smooth. Pour the chocolate mixture evenly into the square pan.
Pour the salted caramel sauce on top in lines and use a butter knife to swirl the caramel sauce. Sprinkle with the sea salt. Refrigerated fudge overnight. Then remove from pan and slice to serve. Enjoy!
All images Julie Hall for Jackson Morgan Southern Cream.