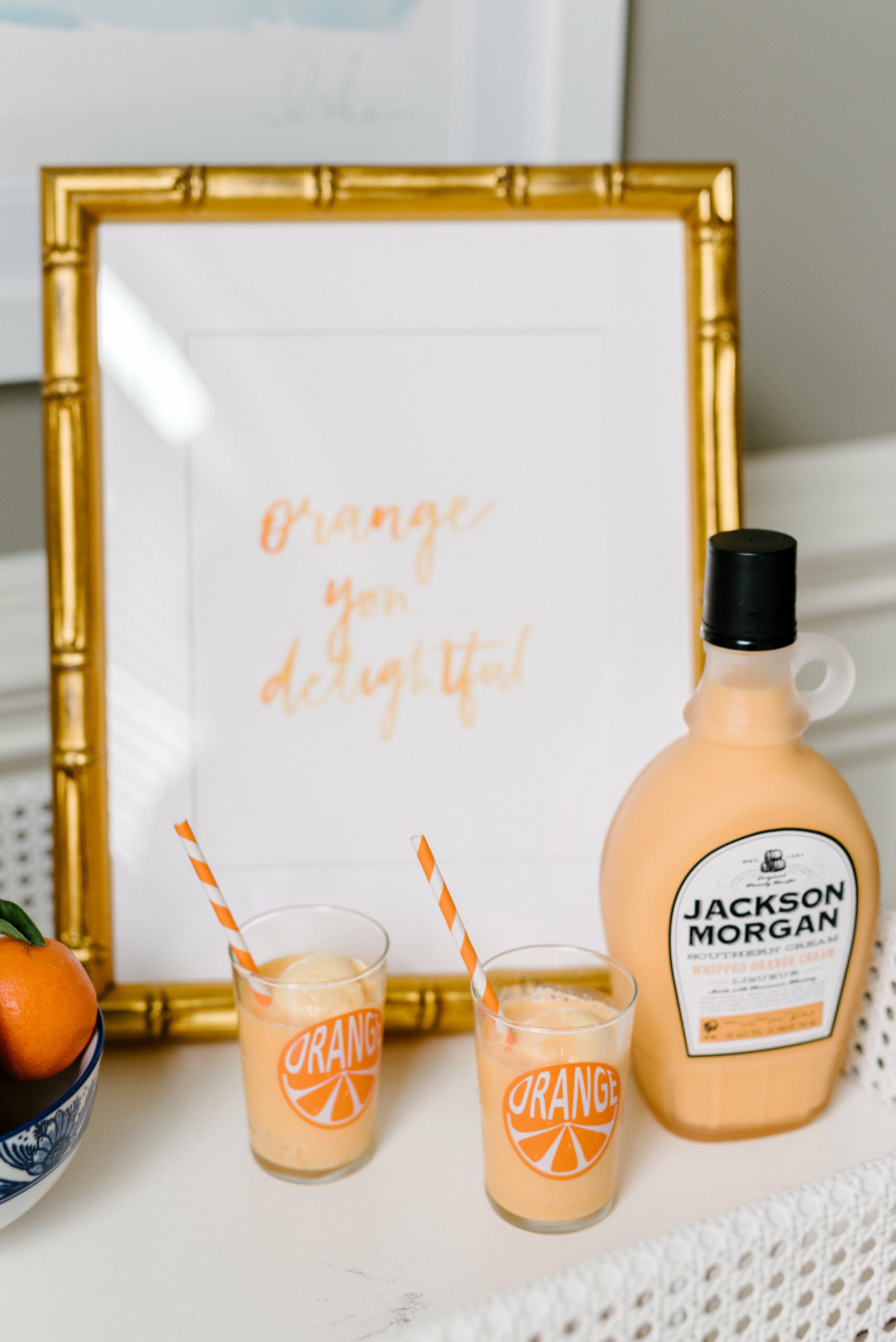 Growing up, we always would grab a slushy, milkshake, or fun drink before watching my brother play baseball. When spring comes around, a slushy or milkshake still sounds like a good idea. For our Spring brunch party, I wanted an adult version of everyone's favorite orange ice cream slush.
Ingredients:
3 oz Orange Juice, Freeze Overnight
1-2 Scoops of Vanilla Ice Cream
1 1/2 oz Jackson Morgan Southern Cream in Whipped Orange
Whipped Cream, optional garnish
Directions:
In a shallow freezer-safe dish, freeze orange juice overnight. Once the orange juice is frozen, use a fork to break up the frozen orange juice. Place 3 ounces of the frozen OJ into a glass. Next, top with a scoop or two of vanilla ice cream. Then top with Jackson Morgan Southern Cream in whipped orange. Be sure to combine in this order or your drink will curdle. Garnish with whipped cream. Enjoy immediately.
Cheers!
Please sip responsibly. All images Christy Wilson Photography
Banana Pudding Cream
Whipped Orange Cream