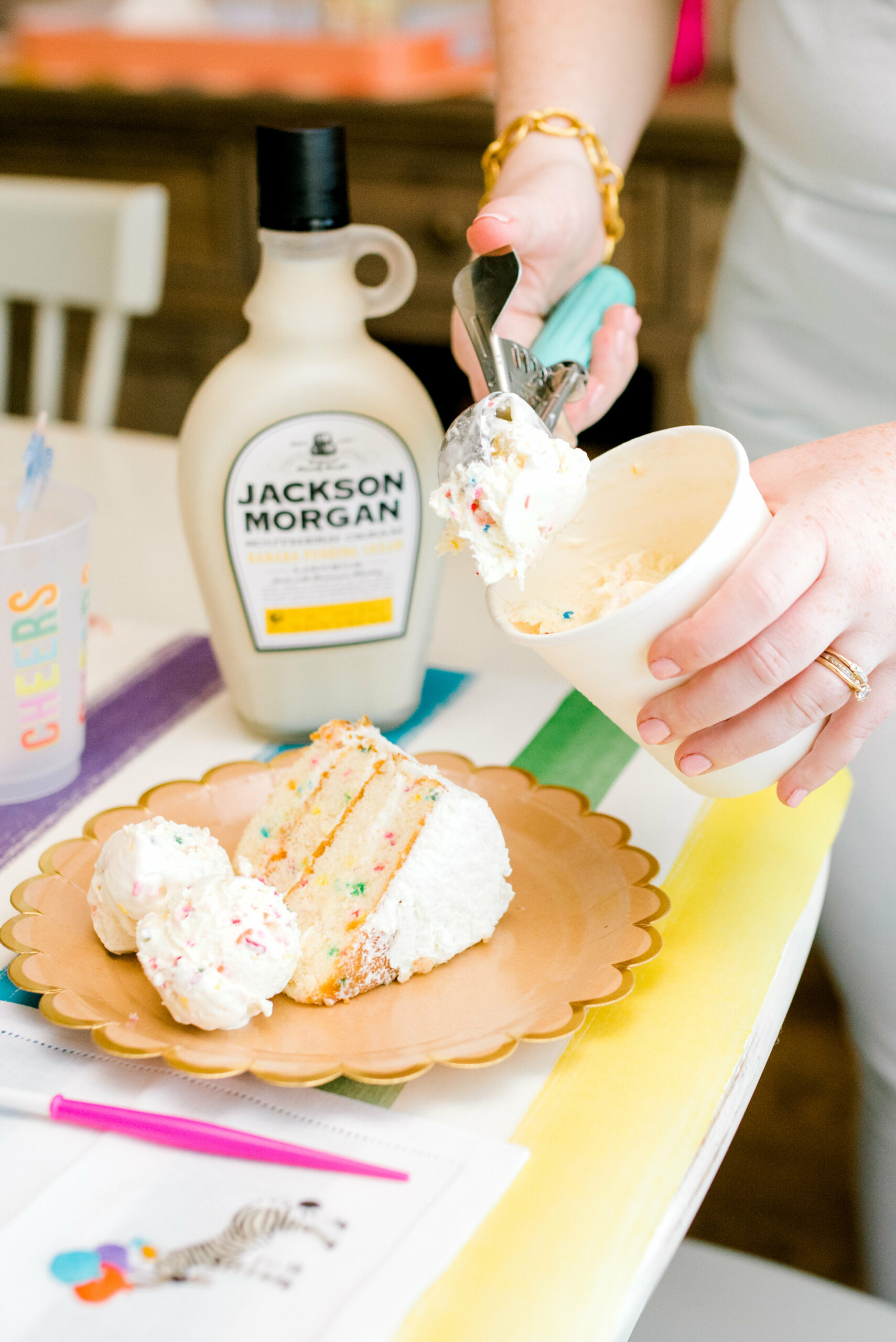 While totally worth the hype, homemade ice cream does not require a plethora of fancy cooking equipment or rare hard-to-find ingredients. It is definitely a summer treat simple enough to whip up right in the convenience of your own kitchen, where you can spike the mix with whatever flavor of Jackson Morgan Southern Cream fits your fancy. With only four ingredients and an electric kitchen mixer, this ice cream dream can come true!
Ingredients:
1 can Sweetened Condensed Milk
1 cup Jackson Morgan Southern Cream in banana pudding
4 tablespoons Sprinkles
1 cup Heavy Whipping Cream
Directions:
Place the bowl of an electric kitchen mixer along with the whisk attachment in the freezer for 20 minutes while you gather your ingredients. In the chilled mixer bowl, add heavy whipping cream and mix on medium-high speed until stiff peaks start to form, about three minutes. Then add Jackson Morgan Southern Cream in banana pudding and whisk another minute.
Next, pour in sweetened condensed milk. Then stir in sprinkles, leaving a handful for the top of the ice cream. Add ice cream mixture to an airtight container, top with sprinkles, and place in the freezer. Allow to freeze overnight.

Banana Pudding Cream
Whipped Orange Cream