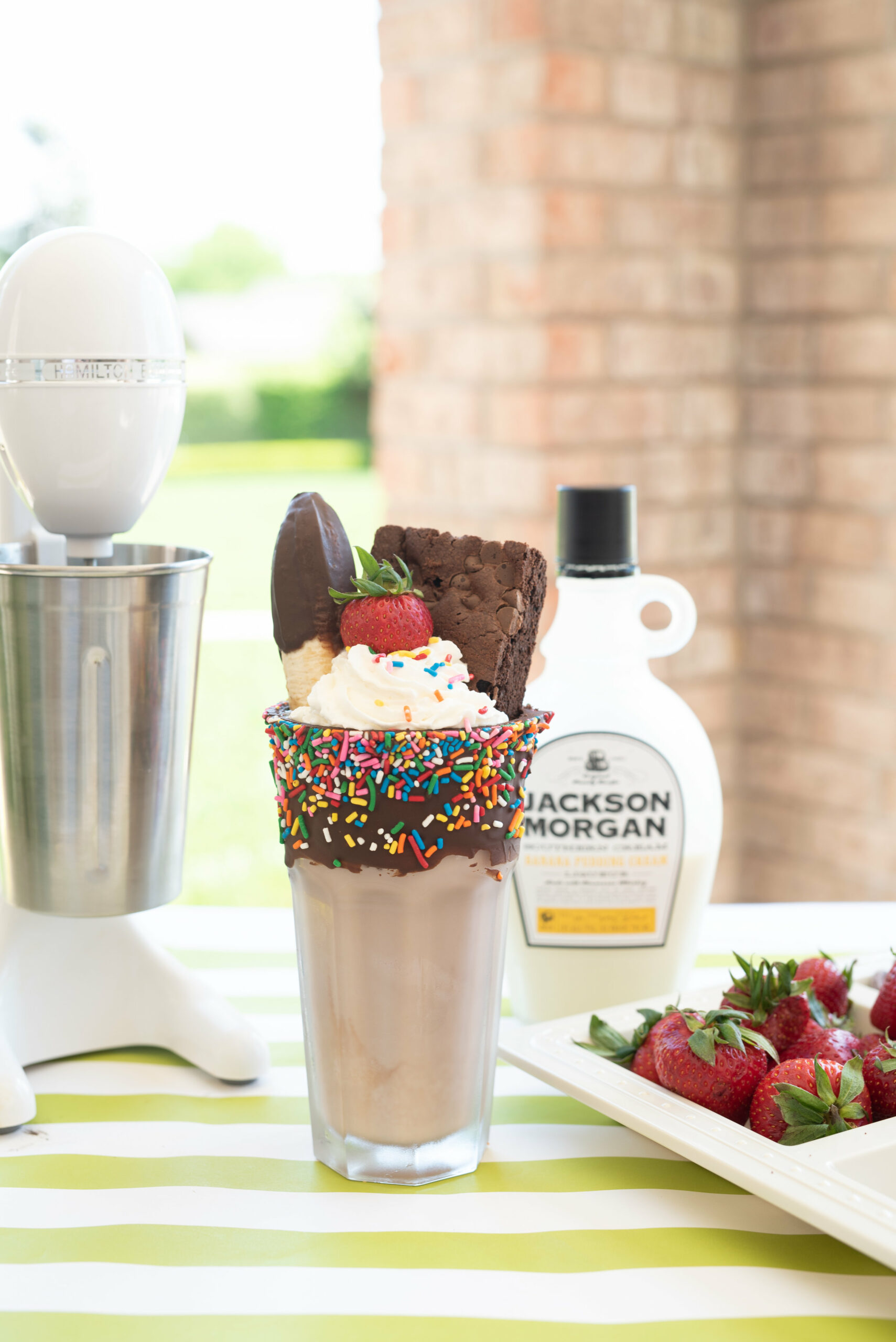 I shared our salted caramel milkshake earlier this week as part of our ice cream social. This banana split milkshake is another one of the crazy milkshakes we served at our poolside party.
Ingredients:
3-4 Scoops Vanilla Ice Cream
1/4 Cup Jackson Morgan Southern Cream in Banana Pudding
Whipped Cream, chocolate chips or melts, chocolate covered banana, sprinkles, brownies, and strawberries for garnish
Directions:
To prepare the glasses, melt chocolate chips or candy melts. Then dip the edge of glass into the chocolate until all sides are covered. Press sprinkles into the chocolate. Allow to cool then refrigerate if not using right away. If serving for a party, you can prepare glasses ahead of time. For the chocolate covered banana, cut a banana in half and use a bamboo skewer to dip into the melted chocolate chips or melts. Allow to cool before serving. 
Combine vanilla ice cream and Jackson Morgan in a blender. Blend until milkshake consistency. You may need to add more ice cream for a thicker consistency. Top with whipped cream, chocolate covered banana, brownies, sprinkles, and strawberry or your favorite toppings. Serve immediately. 
All images Christy Wilson Photography