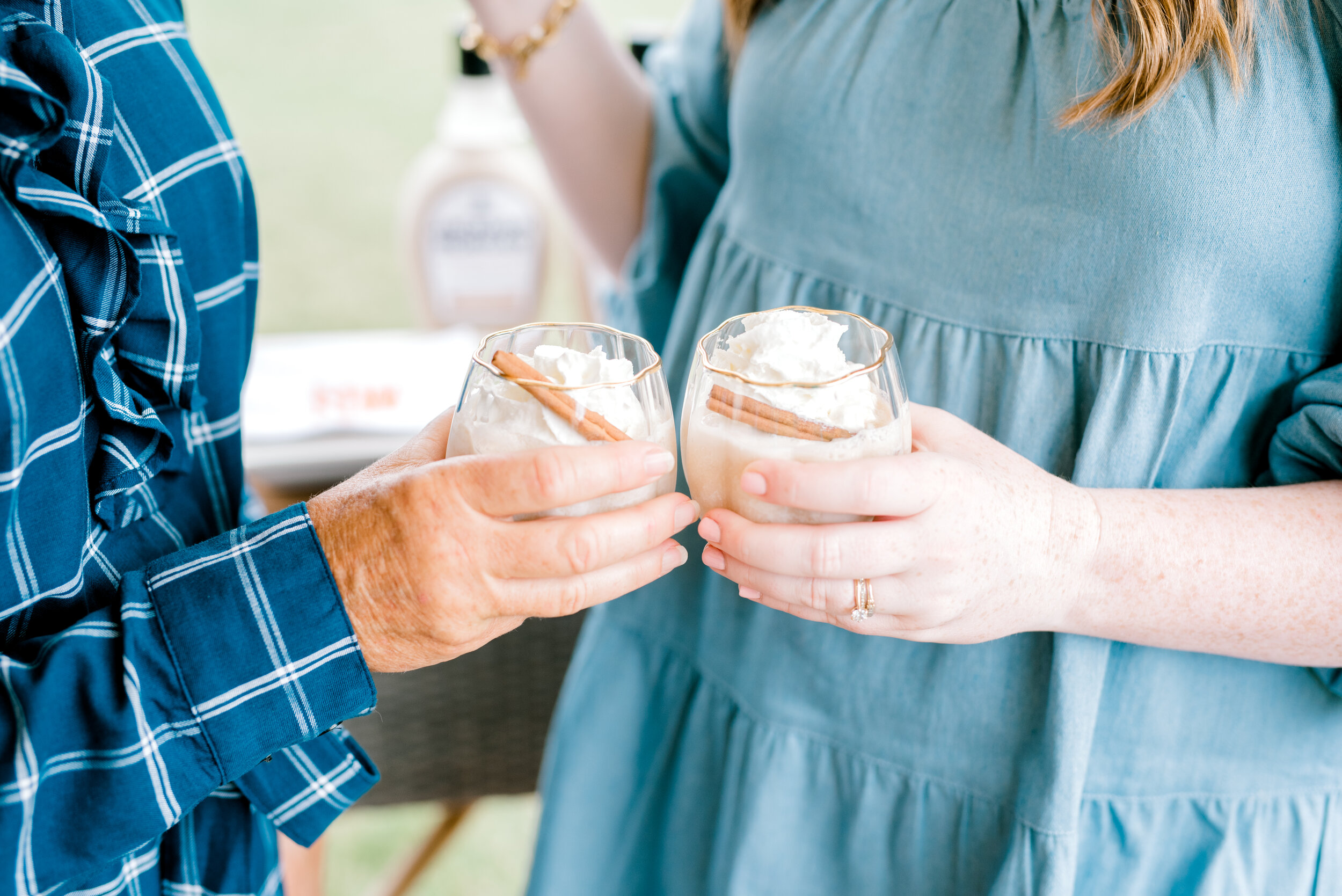 The next best thing to visiting your hometown apple orchard and sampling the local fare is sipping on an apple cider punch float to celebrate the start of fall. You read that right, we took the tasty tradition of apple cider and stepped it up by making it a la mode. Follow our simple recipe below to whip up something brown sugar and boozy for your brunch bunch or porch pals. The crisp taste of apples pairs perfectly with a little brown sugar and cinnamon, so feel free to add a splash of Jackson Morgan Southern Cream to all things apple – pies, turnovers, even cobblers!
Ingredients:
8 Cups Apple Cider
1-2 Apples, sliced
8 Scoops Vanilla Ice Cream
8 Ounces Jackson Morgan Southern Cream in Brown Sugar and Cinnamon
Whipped Cream, Garnish
Cinnamon Sticks, Garnish
Directions:
Prepare punch by pouring chilled apple cider in a punch bowl. I added a few large ice cubes to keep it cool longer. Then toss in apple slices.
To make floats, spoon one scoop of vanilla ice cream in each cup then top with 1 ounces of Jackson Morgan Southern Cream. Pour in 1 cup of apple cider, then top with whipped cream and cinnamon stick for garnish. Enjoy immediately. Recipe ingredients yield 8 drinks.
All images Julie Hall Photography for Jackson Morgan Southern Cream.