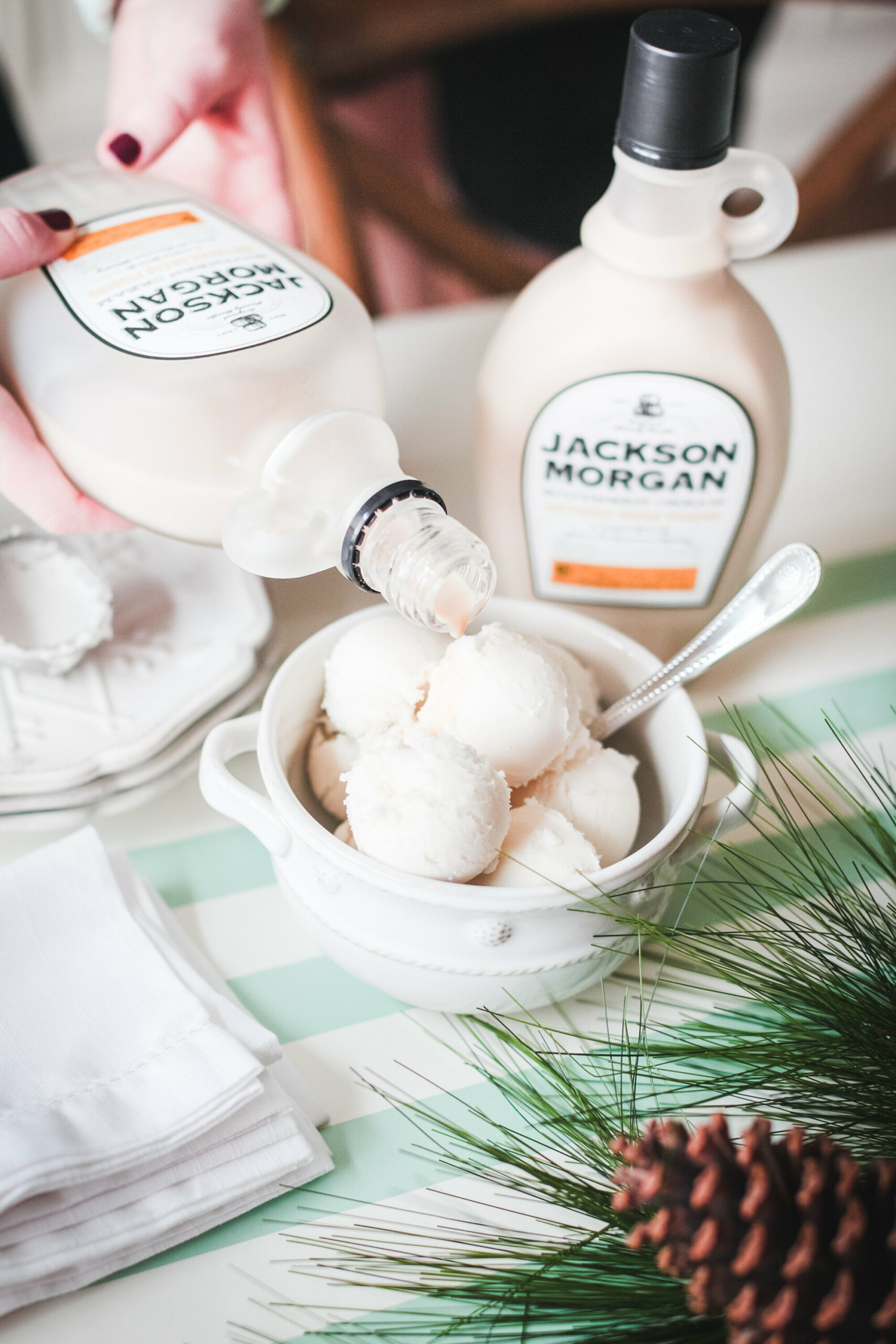 If you are lucky enough to live in an area that experiences real snow this season, I have included my family's famously simple homemade snow cream recipe. If snow is not in the forecast for your location, you can also find "snow cream" in the ice cream section at your local grocery store. As with most things, even snow cream is better when it is boozy, so pick up a bottle of Jackson Morgan Southern Cream in our Bread Pudding flavor to give your snow cream a sweet kick.
Ingredients
4-6 Scoops of Snow Cream (Homemade recipe listed below, or grocery store purchased)
1 ½ Ounces Jackson Morgan Southern Cream in Bread Pudding
Directions
Scoop snow cream into a bowl and pour Jackson Morgan Southern Cream on top. This can be made with any flavor of Jackson Morgan. Enjoy!
Homemade Snow Cream
Ingredients
1 Can Sweetened Condensed Milk
Large Bowl of Fresh Snow
Directions:
Place a large bowl outside to catch fresh snow. Once full, add in sweetened condense milk and mix until an ice cream texture starts to form.
All images Melissa Haithcock for Jackson Morgan Southern Cream.