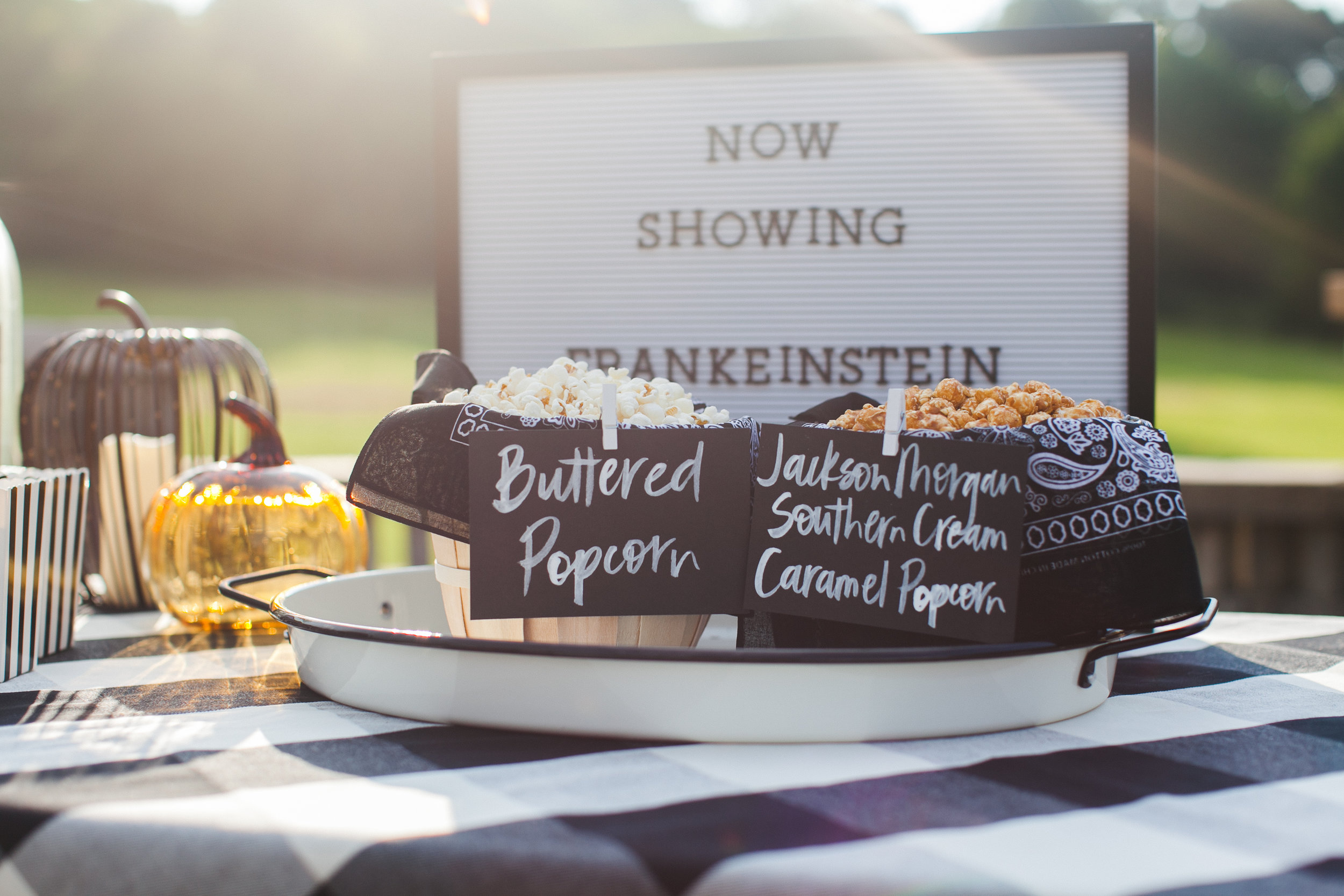 by Phillip of Southern Fatty
Phillip over at SouthernFatty.com wears the crown for creating this classic caramel popcorn with a whiskey cream twist. His recipe for sweet whiskey cream infused homemade caramel covering buttery popcorn, though it sounds fancy, is so simple it can be whipped up during the previews on movie night! After careful experimentation, he does recommend making back-to-back batches because the initial batch will disappear by the fistful!
Ingredients:
1 recipe of popcorn, buttered or plain (microwave bag works fine!), popped and cooled
1 ¼ cups sugar
⅓ cup corn syrup
¼ cup brown sugar
¼ teaspoon salt
¼ cup Jackson Morgan Southern in Bread Pudding
3 tablespoons butter
1 teaspoon baking soda
Directions:
Prepare a baking sheet by lightly spraying with non-stick spray or by using a silicone baking mat.
Spread popcorn on a baking sheet.
In a large saucepan, combine sugars, syrup, salt.
Cook over medium heat until it reaches 300 F, using a candy thermometer.
Once it reaches temperature, remove from heat and add in butter and cream. Stir well.
Add baking soda and stir.
Pour directly on popcorn, mix carefully with greased spatulas.
Let cool completely and enjoy!
Find more on SouthernFATTY.com.
If all this salty-sweet talk has your mouth watering, fear not…
Stick around! An assortment of devilishly delicious drinks awaits just around the corner.
Please sip responsibly. All images Melissa Haithcock for Jackson Morgan Southern Cream.