Southern Bread Pudding
Jackson Morgan Southern Bread Pudding Cream Liqueur is our take on a favorite baked dessert, in sippable form, of course! We perfected the sweet, french-toasty taste of a fresh-from-the-oven bread pudding and bottled it for all kinds of creative culinary uses. Rich vanilla, spicy cinnamon, nutty nutmeg and, of course, Tennessee Whiskey come together in a sweet, creamy treat you'll love. It's the perfect complement to warm sweaters, cozy nights, tailgate parties, backyard bonfires, and holiday festivities.
One of the things that makes our Southern Bread Pudding Cream Liqueur so special is its bakeability. It's made for sophisticated spiking of just about any baked treat, from breads and cakes to cookies and, of course, bread pudding. Try it over ice cream, splash it in a milkshake, or add just a few ingredients for a signature cocktail that's sure to make your holiday party the talk of the block.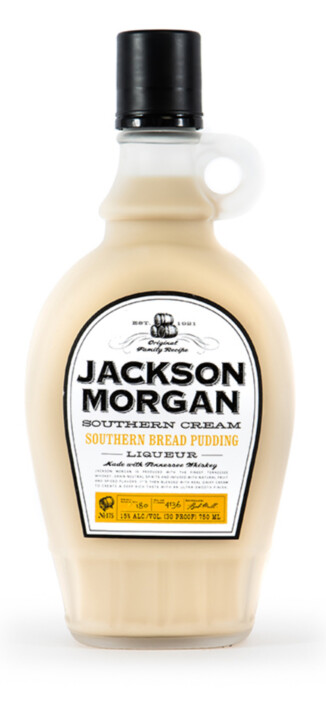 Our Favorite Southern Bread Pudding Recipes

Dip into The Sip, our lifestyle and entertaining blog featuring all things Southern Social.